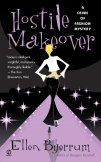 All website contents © Ellen Byerrum, except as specified. All rights reserved.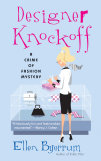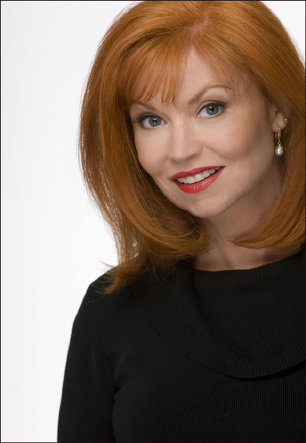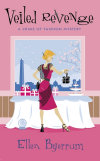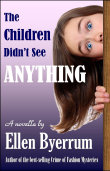 HEADLINE NEWS
BIG NEWS! I am relaunching my Crime of Fashion Mysteries in corrected and updated e-book and trade paperback editions, each with beautiful new cover art.
KILLER HAIR
is the first book in the series. It's available NOW as a Kindle edition, and watch for more Crime of Fashion editions soon from
Amazon
and other booksellers. (And watch for more updates to this website!)
The Children Didn't See Anything
Not a thing. ...Or did they?
Meet inquisitive Evangeline, one-half of the precocious twelve-year-old Bresette twins. When a woman dies "peacefully" at the country club, Evangeline notices the corpse's diamond earrings are missing. Her twin brother, Raphael, would rather leave the nosy questions to the grown-ups, but they haven't got a clue. (And they think the children didn't see anything.)
Relying on her own wits and curiosity (and her own Barbie Doll Crime Scene Reconstruction Team), Evangeline investigates the mystery of the missing earrings — and a death none of the adults believes is suspicious. But her quest for justice proves to be far more dangerous than she ever expected.
Ellen Byerrum's new novella for teen and adult readers is her first story to feature the Bresette Twins. Watch for curious Evangeline's further adventures.
The Crime of Fashion Series
Ellen Byerrum is a novelist, playwright, reporter, former Washington D.C. journalist, and a graduate of private investigator school in Virginia.
The Dollhouse in the Crawlspace is her first suspense thriller. It introduces a young woman, Tennyson Claxton, whose mind seems to hold the memories of two very different women.
Ellen writes the Crime of Fashion Mysteries, starring that stylish female sleuth Lacey Smithsonian, a reluctant fashion reporter in Washington D.C., "The City Fashion Forgot." Two of these mysteries, Killer Hair and Hostile Makeover, were filmed for the Lifetime Movie Network. The latest in the series is Lethal Black Dress.
Her novels, her middle-grade mystery, The Children Didn't See Anything, and her spooky Halloween ghost story, The Last Goodbye of Harris Turner, are all available on Amazon.
Photo of Ellen Byerrum © Joe Henson
Lethal Black Dress
Tenth in the Crime of Fashion series
When does an innocent little black dress become a lethal black dress?
When it becomes unexpectedly weaponized at the most security-conscious event in Washington, D.C.—the fabled White House Correspondents' Dinner. Fashion reporter Lacey Smithsonian is delighted to finally take her place at this legendary D.C. insider bash, but she senses something is amiss with TV reporter Courtney Wallace's vintage Madame X gown, with its stunning emerald lining.
When the woman takes a tumble with a tray of champagne and dies of something other than sheer embarrassment, Lacey taps into her famous ExtraFashionary Perception and follows her hunch that the lethal black dress was no freak accident.
Juggling her investigation with her love life and future in-laws complicates matters, while spies and lies and an enemy close to home bring Lacey face to face with danger and jealousy, the so-called green-eyed monster.
But this time, will this fashionable style sleuth discover that green is also the color of death?
Lethal Black Dress is now available as a Kindle ebook and in a trade paperback edition.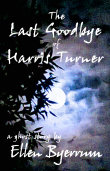 The Dollhouse in the Crawlspace
In my memories, my eyes are always green... After a near-fatal accident, a young woman struggles to recover her memory and identity. The crash, her recent past, years of her life? It's all a blank, and her eyes are brown. She begins to remember being not one, but two very different women. Which one is real? Is she Tennyson or Marissa? Or neither one? If she can't trust her mind, her doctor, or her own eyes, who can she trust?
To save her sanity, she begins writing a secret journal between the lines of a forgotten copy of Homer's Odyssey. To save her life, she begins her own harrowing odyssey into the secrets of her past and present. L
ost among her shattered memories, can she survive to find her true self--and her future?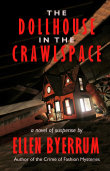 If you lost your memories,
would you lose your soul?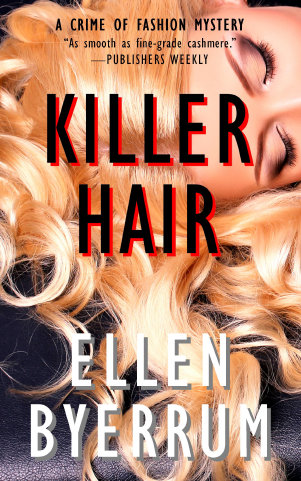 KILLER HAIR
The First Crime of Fashion Mystery
Lacey Smithsonian looked down at the unfortunate woman in the coffin and thought, "Oh my God, that is the worst haircut I've ever seen.
And they say you can't die from a bad haircut...
Killer Hair is the book that began the Crime of Fashion Mysteries--and launched my stylish sleuth Lacey Smithsonian on her comic (and yet romantic) adventures in crime-solving, couture, and love.
It's also the book that began my career as a mystery novelist, and I'm proud to present it in a brand-new edition that reflects my original vision for Lacey and her world.
Ellen Byerrum