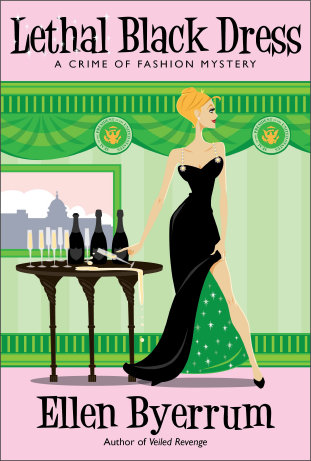 All website contents © Ellen Byerrum, except as specified. All rights reserved.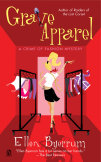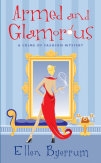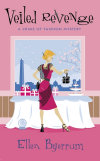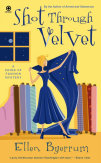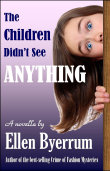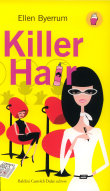 My Halloween ghost story
is available from Amazon in a
The Children Didn't See ANYTHING
Meet inquisitive Evangeline, one-half of the precocious twelve-year-old Bresette twins. It's just another summer for them, swimming, squabbling, and coping with their lawyer parents — until a woman dies at their grandparents' country club. And Evangeline notices the corpse is missing something: a pair of diamond earrings.
Her twin brother, Raphael, would rather go swimming and leave the worrying (and asking nosy questions) to the grown-ups. But the adults, who think the children didn't see anything, haven't got a clue. Relying on her own wits and curiosity (and her BFF and their Barbie Doll Crime Scene Reconstruction Team), Evangeline launches her own investigation into the mystery of the missing earrings — and a death no one else believes is suspicious. But Evangeline's search for justice soon proves to be far more dangerous than she ever expected.
Ellen Byerrum's new novella for teen and adult readers is her first story to feature the Bresette twins.The Children Didn't See Anything is now available from the Amazon Kindle store.
The Crime of Fashion Series
Ellen Byerrum is a novelist, playwright, reporter, Washington journalist, and a graduate of private investigator school in Virginia. Her Crime of Fashion mysteries star a savvy, stylish female sleuth named Lacey Smithsonian. Lacey is a reluctant fashion reporter in Washington D.C. (which she calls "The City Fashion Forgot").
Lacey longs to be taken more seriously as a "hard news" reporter, but her nose for nuance, eye for a great story, and talent for getting into trouble make her the perfect newshound for the Crimes of Fashion beat. Her "Extra-Fashionary Perception," which Lacey says is just her finely honed sense for what we tell the world through the way we dress, helps her solve crimes where the cops are clueless. In her vintage suits and killer heels, Lacey trips over fatal fashion clues, fabulous shoes, dangerous women, drop-dead men, and even the occasional corpse, well-dressed or otherwise.
Lacey Smithsonian and her creator Ellen Byerrum have a lot of personal history in common: a balcony view of the Potomac River, a love for vintage clothes, failing surveillance in private eye school, and a humorous viewpoint on life, love, mystery and fashion. And a window seat on the wild and wacky world of Our Nation's Capital.
Photo of Ellen Byerrum © Joe Henson
Lethal Black Dress
Tenth in the Crime of Fashion series
When does an innocent little black dress become a lethal black dress?
When it becomes unexpectedly weaponized at the most security-conscious event in Washington, D.C.—the fabled White House Correspondents' Dinner. Fashion reporter Lacey Smithsonian is delighted to finally take her place at this legendary D.C. insider bash, but she senses something is amiss with TV reporter Courtney Wallace's vintage Madame X gown, with its stunning emerald lining.
When the woman takes a tumble with a tray of champagne and dies of something other than sheer embarrassment, Lacey taps into her famous ExtraFashionary Perception and follows her hunch that the lethal black dress was no freak accident.
Juggling her investigation with her love life and future in-laws complicates matters, while spies and lies and an enemy close to home bring Lacey face to face with danger and jealousy, the so-called green-eyed monster.
But this time, will this fashionable style sleuth discover that green is also the color of death?
Lethal Black Dress is now available in a large-format trade paperback edition.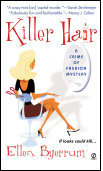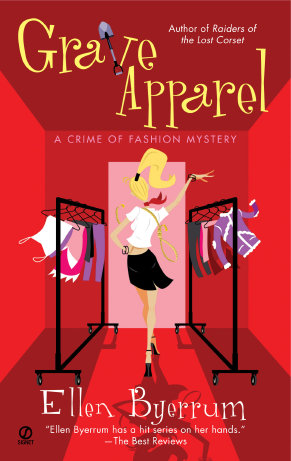 Grave Apparel
It's Christmastime in the
Crime of Fashion Mysteries
"Don we now our GRAVE APPAREL,
fa la la la la, la la la la!"
Christmas in our Nation's Capital can be glittering and glamorous, from the National Mall's tree lighting ceremony, the shops in Georgetown and the bustle of Union Station, to the dazzling parties on Embassy Row and holiday shows at the Kennedy Center and Ford's Theatre. Black-tie galas with elegant ballgowns galore rub shoulders with the gaudiest Christmas sweaters. And some Washingtonians, like my Felicity Pickles, even wear those sweaters without irony.
But there's another side to Washington, D.C. One cold December night, a runaway child in a stolen shepherd's robe calls on Lacey Smithsonian for help, plunging her into a life-changing murder mystery. Lacey comes face to face with homeless children living on the streets of D.C., political and newsroom intrigue, serial murder, and of course, those garish holiday sweaters.
In this book I wanted to celebrate D.C. in all its glitzy holiday wrapping, but also to tear open the pretty paper to find the gifts -- and the dangers -- hidden inside. The mystery I found there is scary, funny, moving, and very human. Just like Christmas.