I love to hear from my readers. Follow me online, and please sign up below to receive my email newsletter.
Email me at
For business inquiries,
please contact me
directly at
EVENTS
My publications, book signings and other events. Please check my
Facebook
page for the latest updates.
All website contents © Ellen Byerrum, except as specified. All rights reserved.

BUYING MY BOOKS
My books and plays are available from online booksellers and traditional bookstores. Click on the stack of books at the right to go to my Book Shopping page. Most of the links there take you directly to my books. Thanks for shopping!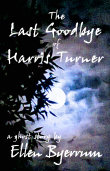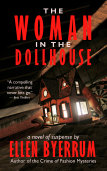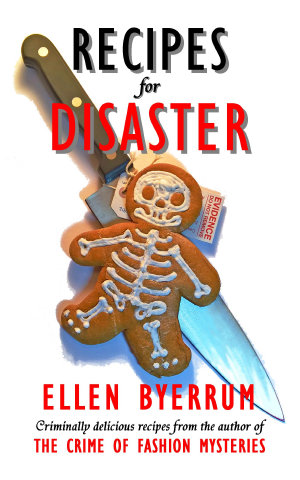 RECIPES FOR DISASTER
Too tasty! Too tempting!
Too fattening!
Here are ten criminally delicious recipes collected from my email newsletter, plus a bonus recipe. Originally published as a holiday gift for my readers, this little recipe booklet is now available as a Kindle e-book from Amazon.
These are recipes that the famous Felicity Pickles might make. (If she weren't a fictional character in my Crime of Fashion Mysteries.) They are designed to entrap hungry reporters, satisfy a cranky editor, and even placate the odd homicide detective who happens by The Eye Street Observer's newsroom.
Readers are invited to subscribe to my email newsletter,
The Ellen Street Observer.
Fill out the form to receive news about my upcoming events, my books and writing life, and even the occasional recipe.
(And no spam!)