A good bookseller adds life and literature to your neighborhood. If you love books, please support our indie bookstores. Click on the link above to find one near you.
Mystery Bookstores
Mystery bookstores are an invaluable resource for mystery writers and fans alike. They are fun, welcoming places for mystery lovers to meet, browse, and find new books. Please support our mystery bookstores.
Some of my favorite mystery and independent bookstores:
Princeton, NJ
Denver, CO
Oxford, MD
Falls Church, VA
Clarksburg, MD
Oakmont, PA
Doylestown, PA
San Diego, CA
Forest Park, IL
Houston, TX
Seattle, WA
SHOPPING FOR MY BOOKS
You can buy my books and plays, in print and ebook form, at most bookstores and online booksellers. Many links here take you directly to my books. Thanks for shopping!
All website contents © Ellen Byerrum, except as specified. All rights reserved.
BUYING MY BOOKS
My books and plays are available from online booksellers and traditional bookstores. Click on the stack of books at the right to go to my Book Shopping page. Most of the links there take you directly to my books. Thanks for shopping!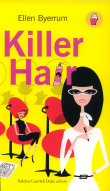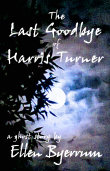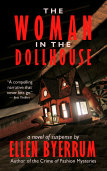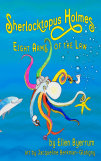 Catch up with my savvy fashion sleuth Lacey Smithsonian in her first five stylish adventures! This bundle of five books is available on Kindle at a special price for a limited time.
KILLER HAIR
DESIGNER KNOCKOFF
HOSTILE MAKEOVER
RAIDERS OF THE LOST CORSET
GRAVE APPAREL
Set in the world of Washington, D.C., these five mysteries are where the series began. Meet Lacey and her charming band of best friends, frenemies, fellow journalists, victims, villains, suspects, and of course,The City That Fashion Forgot.
Too tasty! Too tempting!
Too fattening!
Here are ten criminally delicious recipes collected from my email newsletter, plus a bonus recipe. Originally published as a holiday gift for my readers, this little recipe booklet is now available as a Kindle ebook from Amazon.
These are recipes that the famous Felicity Pickles might make. (If she weren't a fictional character in my Crime of Fashion Mysteries.) They are designed to entrap hungry reporters, satisfy a cranky editor, and even placate the odd homicide detective who happens by The Eye Street Observer's newsroom.