FOLLOW ME!
I love to hear from my readers. Follow me online or email me, and please sign up to receive my occasional
email newsletter
at my Facebook Books page.
Readers may email me at
For business inquiries,
please contact me directly at
EVENTS
Personal appearances, book signings, mystery conventions, interviews, and other events. And check my
Facebook
page for the latest updates.
All website contents © Ellen Byerrum, except as specified. All rights reserved.

BUYING MY BOOKS
My books and plays are available from online booksellers and traditional bookstores. Click on the stack of books at the right to go to my Book Shopping page. Most of the links there take you directly to my books. Thanks for shopping!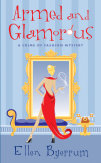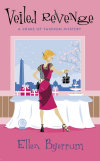 The Crime of Fashion Series